Let's save Rivkah's life!
"A moment before she was the feisty girl of our family, and now she's lying quietly in her bed,

fighting for her life!"
I am Racheli, the mother of two-year-old Rivkah.
Up until two and a half weeks ago my Rivkah was the lively girl in our family, always laughing, sharing, every time I looked at her I just smiled with joy.
On Saturday two weeks ago I got up at 6 in the morning to change her diaper and she didn't respond to me, she didn't move, even when I turned her over she gave no response.
As I picked her up I found that her lips were blue.
I just remember screaming "Call an ambulance !! and then I heard the crazy sound of sirens,
Paramedics talk about resuscitation, and fear, terrible fear.
When we got to the emergency room she was already convulsing, I look at her shocked and don't understand how has this happened.
A moment ago I had a lively girl full of joy and all of a sudden her systems crash?
"Her liver has stopped working, the whole body is collapsing, prepare yourself" The doctor tells me right by the bed where my Rivkah is lying still like a little doll.
My hands are shaking, my heart is pounding like crazy, I can't even cry because I have no air.
two weeks have passed, my little Rivkah is struggling for her life, struggling for her liver.
The doctors can't explain how it happened, how all of a sudden and without any prior signs my girl's liver and body collapsed.
They have no answers, they just tell me that the process will be long and very expensive.
I sit here by my Rivkah's bed and look at her shattered, her eyes are open but she doesn't see. Whenever anyone tries to come near her she is scared, scared that they will come to hurt her again.
We don't know what the next few hours will bring, how she will survive.
We need your help to save our Rivkah!
So that we can go to the best doctors in the world and bring our girl back to life, so that she can see again, that her liver will return to function. To see her eyes laughing again.
I am writing this and my hands are shaking. I never imagined myself in such a situation, everything happened so fast and so unexpected.
I'm not asking for myself, I'm asking for my girl, so that she gets to live.
I want my funny and cute Rivkah to come back to me, come back to life.
Please, don't look away!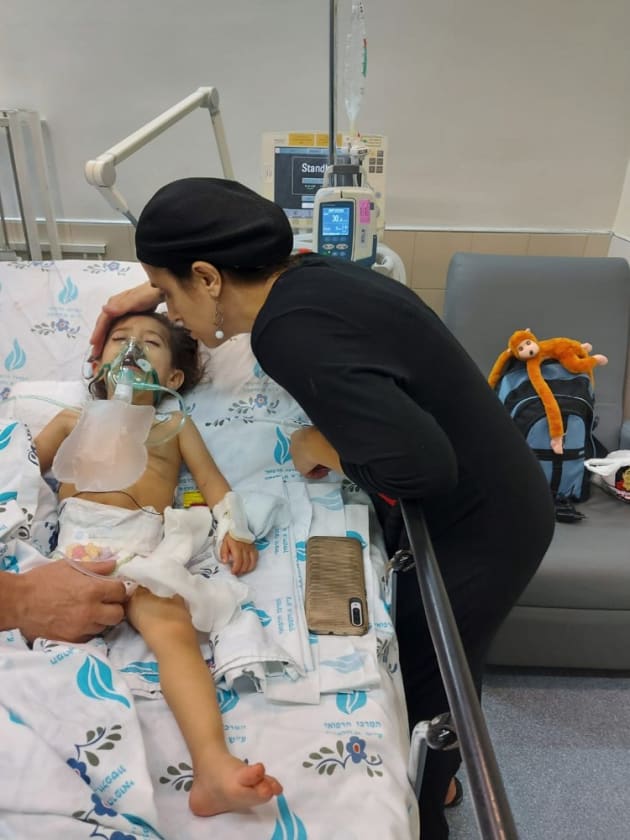 Charitable donations processed for this campaign are received and distributed through
Refuah Yeshuah
, a fully registered Tax-Exempt charity 501(c)3,
EIN 11-3037664.
Contact details: Ben Mark, Manager
Adress: 5229 New Utrecht Avenue
Just $50.00 donation to safe Rivkah's life
We hope this donations can help make a difference to Rivka